Sunken Gardens: step down below the street and back in time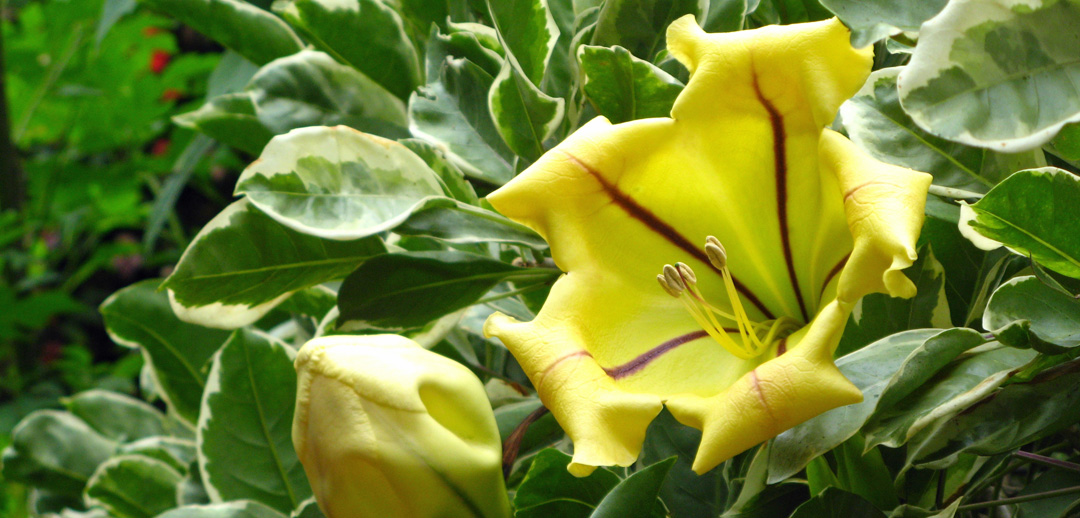 Sunken Gardens

has lured travelers off the road and into the shade-dappled paths surrounded by lush plantings for almost 90 years. It still does.

Sitting alongside a busy street in St. Petersburg, Sunken Gardens still sends its gentle allure into the air. In an era of theme parks and giant attractions it seems a living relic and in some ways it is. In that regard it's definitely Old Florida and the time when we were happy to be amazed by natural wonders alone.

Today it remains popular as an event destination (weddings are big) and still gets a fair share of tourists who are willing to forego all the flash and zip of a Disney or Universal visit in return for wandering for an hour or more through the winding paths that lead away from the street level entrance and down into a hollow of land somewhat frozen in time.

Sunken Gardens came into being when the very look of the state was considered exotic. All those dramatic plants and colorful birds were attraction enough. And though there are lots of other botanical options out there, Sunken Gardens still gets its share of visitors.

Before the gardens began, the four-acre site was a small lake. George Turner, Sr. bought it in 1903 and soon drained the lake. That dropped the whole area down 15 feet below the street and gave him a thick bed of rich soil to use in his own passion — gardening.

He put in tropical plants from Florida and afar and within 20 years his gardens had a reputation around the world as a place to see. He brought in orange grove heaters to keep the plants from dying off in the occasional freeze that hits the St. Pete area and it grew ever more lush.

People paid a quarter (according to their brochure but the town's website says only a nickel) to get in back in the '20s and early '30s and in 1925 it officially opened as Turner's Sunken Gardens. There are 1000s of tropical and subtropical plants there now.

Some birds and other wildlife were added in the 1950s. In 1967 Turner built what was touted as the World's Largest Gift Shop out of a converted Coca Cola bottling plant next door. In 1998 the gardens were named as a local historic landmark.

The city of St. Pete bought the property in 1999 and did a major restoration on the buildings and the grounds. The old gift shop is now the entrance and a children's science museum but there are still some gifts to be had. Upstairs is the 2600 square foot garden room available for meetings or social functions.

If you go there today it it is an easy ramble through groupings of palms, bromeliads, oaks, orchids, tropical fruits and a cactus garden. There is a pool with a handful of flamingos and some exotic birds in cages. Along the winding paths there is a meditation patio, Japanese garden, waterfall and wedding lawn area. There are plenty of spots to stop and sit for a few minutes or have a picnic.

The gardens are home to yoga and hoop dancing classes and there are frequent botanical workshops.

I had heard about Sunken Gardens my whole life but only actually got there recently. It is charming in an old fashioned way and for those not familiar with tropical plants, it's a nice introduction. There is almost always something in bloom and as you wander the mile-long labyrinth of paths you can almost hear old George whistling to himself as he trims the bougainvillea or thins out bromeliads.

Sunken Gardens is located at 1825 4th Street North, St. Petersburg, FL 33704. Open Mon-Sat 10am-4:30pm and Sun noon-4:30pm.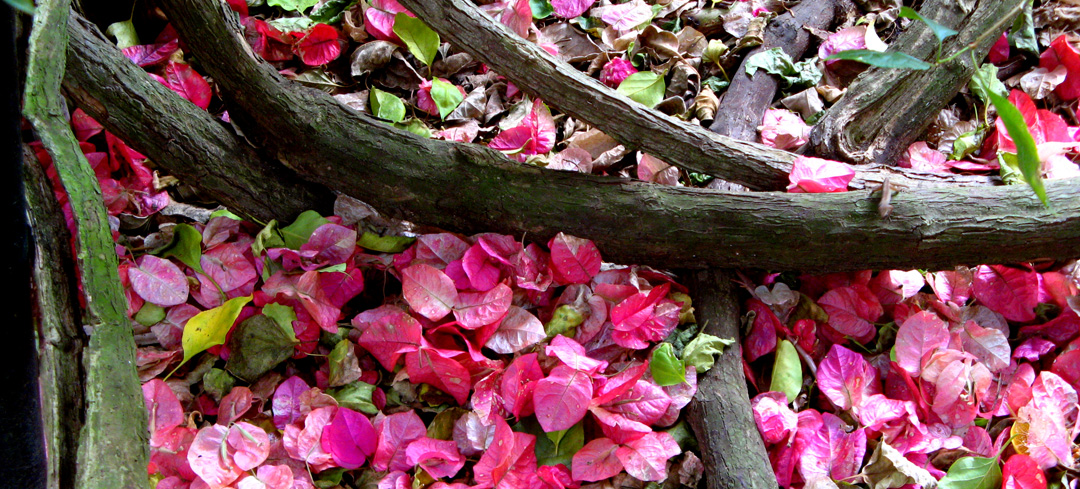 © Copyright 2013: text Sue Harrison; photos Sue Harrison & Lee Brock for MyOldFlorida.com.


---
---