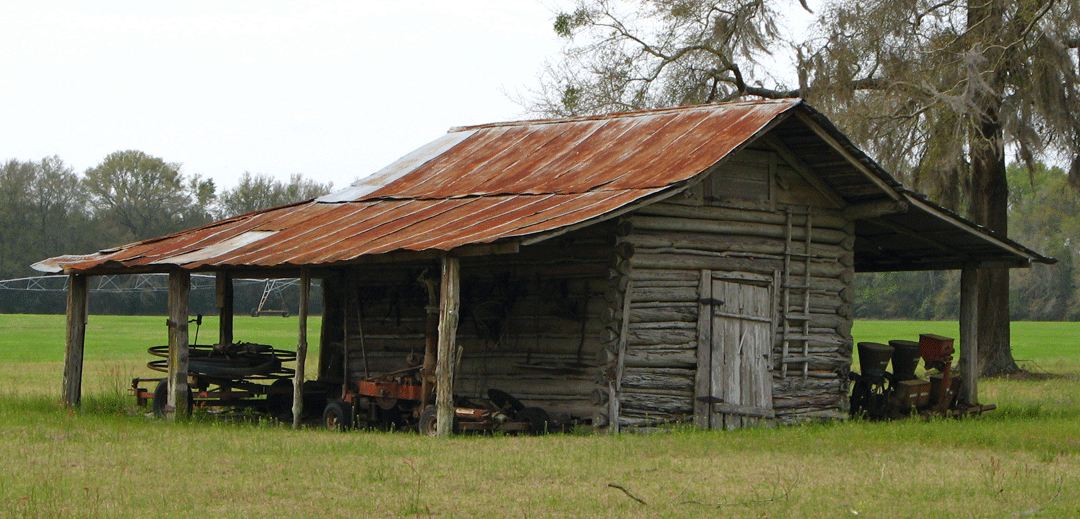 Towns Time Forgot

Florida was once the old west of the south, a sprawling, wild place filled with strong-willed and strong-backed settlers who found prairies, hardwood forests, swamps, tropical jungles and more all punctuated by water.

The Atlantic Ocean borders one side and the Gulf of Mexico frames the other. In between are springs, creeks, rivers, lakes and broad expanses of marshy swampland.

Into this formidable land they came and carved out lonely homesteads and farms. They built roads, just sand tracks in the beginning, and small towns grew out of thin air devoted to oranges or cattle, to lumber or limerock.

Some of these towns are gone or barely holding on. Others have found a way to stay vital in our times without giving up all of their past.

Join me in wandering this diverse land to seek out places with flavor, integrity and sometimes a little mystery.

Lake Placid — Caladiums and dozens of murals

The town is famous for its caladiums. Almost every caladium you see for sale anywhere in the US came from this small town. But it's just as famous for its murals. There are over 40 huge murals sprawling over the sides of the buildings of downtown Lake Placid and a few more spread out around town including the giant cattle drive mural on the Winn Dixie. Is it named for the town in upstate New York? Maybe. And what its connection to Dr. Melvil Dewey, the man who brought us the Dewey Decimal System?

R

ead

More about Lake Placid

and find out.

---

Cortez Seafood Festival

Among several little towns hidden away within shouting distance of larger, flashier cousins along Florida's west coast is Cortez.

...once a year the otherwise sleepy town throws open its doors for the annual Cortez Seafood Festival. It takes place in mid February and details can be found at the state's seafood website covering

festivals

year-round and giving recipes and more.

Read More about the Cortez Seafood Festival.

---

Matlacha — little town, big art

It's hard being the stepping stone on the way to somewhere else but the residents of Matlacha have found a way to make that work. The have taken their little island between the mainland on the West Coast of Florida at Punta Gorda and Pine Island which wraps around Pine Island Sound and turned it into a tiny arts village.

Read More about Matlacha.

---

Soon to Come:

Goodland; Flamingo; Chokoloskee; Everglades City; Peace River valley towns; Cross Creek, Micanopy, Cedar Key, Steinhatchee, Mayo, High Springs, Suwannee


© Copyright 2012: text Sue Harrison; photos Sue Harrison & Lee Brock for MyOldFlorida.com.


---
---