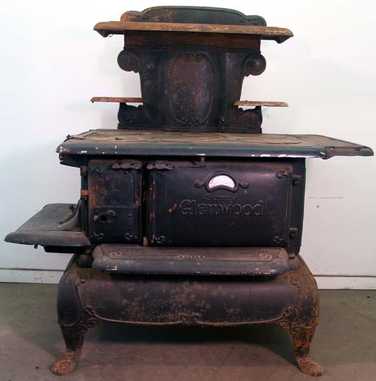 After years of the swamp my grandparents decided to move "into town" which meant leaving the tiny settlement of Gulf Hammock with its 200 folks strung out down sand roads that snaked through the woods like fingers caressing the scalp, and heading for a larger place with a few hundred folks, a real grocery store, heck, even a car dealership, and soon to come fast food, and before long a Walmart just down the road.

In the '50s they bought a lot from Miz MacKenzie who my mother says had the best penmanship in the county. My grandfather had saved lumber from his earlier house in the Hammock and went to the mill and had new, special knotty pine wood planks cut for the walls. The whole house was wood: frame, floors, walls, ceilings. All of it was good Florida hard pine.

The house he built was set up on blocks to let the air circulate underneath and keep away the water if it came to that. There was a small attic space but nothing up there but wiring. There were three bedrooms, one bath, a simple but adequate kitchen for Granny, a small dining room and a big living room.

You might think he would have built a bigger kitchen or a fancier one since he doted on her but after a woman cooks year-round on a wood stove in Florida and keeps her leftovers in a screen-fronted wooden cabinet called a safe on the porch and used an actual icebox, switching to an electric stove and refrigerator along with a sink that has hot and cold running water good enough that you can drink is about as much luxury as you can imagine.

The wood stove made the trip up to Chiefland and was set up in the kitchen but before long the new stove arrived, gleaming white with four spiral burners that glowed red at the touch of a dial.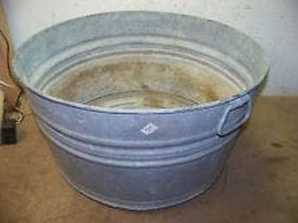 Before this new house they had never had hot water in the house. In the earlier houses it always had to be heated on the stove for washing dishes, washing clothes or washing people.

You could bathe in the creek down in the Hammock but mostly only kids did that. Taking a bath required heating a big tub of water on the wood stove and then pouring it into a washtub, a big galvanized tub large enough for a child to sit down in or into the actual bathtub that had only cold water that smelled of sulphur actually plumbed to it.

If the weather was chilly the warmth of the water didn't last long and there was the single kerosene heater in the living room and of course some heat from the wood stove in the kitchen. Baths were meant to be fast and they were. At least if you were a kid you could have the galvanized tub in the living room but once you started with the big old porcelain tub, heat was just a dream. And even a big bucket of water on the stove barely filled a couple of inches in the tub. Add just a dash of cold water, enough to let you get in without scalding, and it was thin comfort getting clean.

After they moved, both of my grandparents lived in the Chiefland house until they died. My mother lived there after that. My sister grew up there, went off to college and made a new life in the Orlando area. My mother eventually moved down to my sister's and the house in Chiefland sat empty and lonely for a number of years.

So many memories for all of us in the family reverbrate in the rooms of that house and the long nose-to-tail two-car garage was full of everything you could imagine from jars of old preserves and rusty tools to generations of childhood toys, old magazines and furniture.

In the mindset of never throwing anything away that might be of future use, that garage got quite a collection of clothes, lamps, fishing poles and old dishes. It was so packed no one ever wanted to deal with it and honestly, it was so full that it was impossible to walk further than a few feet inside either end.

Recently, cleaning out the garage at the house for a new tenant I found a couple of birthday cards from Miz MacKenzie, the woman who sold my grandparents the lot over 70 years ago, and it's true, they were works of alphabetic art.
​