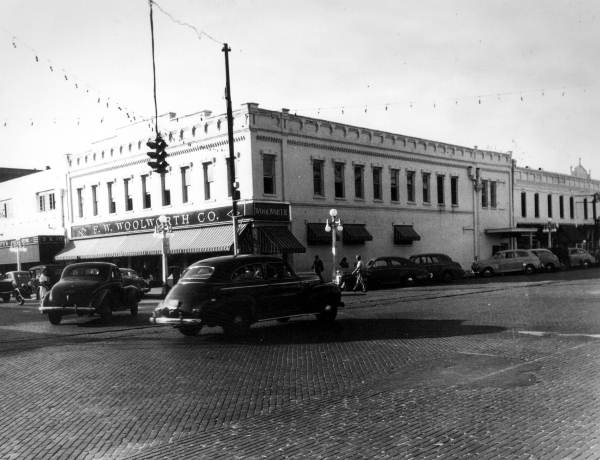 Woolworth's in Gainesville sometime in the 1940s. The store was there well into the 70s and was my first stop for Christmas shopping in the 1950s. Photo courtesy Florida State Archives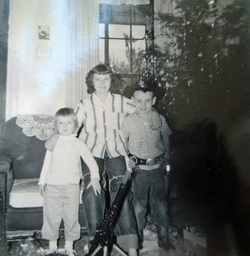 I love Christmas. I like getting and giving presents in equal measure and remember how I would save pennies from my allowance in the '50s for months so I could go shopping for Christmas presents.

My mom always gave me a few bucks, maybe as much as five, so I was pretty well set those days. The dime store was always the first choice since it had so many inexpensive things to pick from. Granny got a scarf and she would wear it to church or prayer meeting. Poppa got a pipe, some snuff or some tobacco in a can. Momma got classy rhinestone jewelry and poor Daddy got stuck with socks or on very good years, a new shirt.

There was the occasional bottle of Evening in Paris or Jergens Lotion for the gals and Old Spice or Aqua Velva for the guys stuck under the tree and little delicate figurines that took their place on shelves on Christmas morning.

As I got older I got better about shopping in odd places for gifts. I would go to the Tackle Box and look for fishing things for Daddy and Poppa and would venture into those nice jewelry stores downtown where one could still get something small but special just a few bucks. Those clerks were very nice to me, a young skinny girl clutching a couple of dollars and looking for the perfect present and they never failed to treat me nicely and let me look at all kinds of things I could not afford.

As a teen I discovered the stationary store and gifts expanded into little notebooks, boxes of writing paper and thank you cards and fancy pens that no one really had any use for or wanted except maybe me.

And one year when I was very young I took one of Poppa's snuff cans, washed it out and painted it Chinese Red. I can still remember going over to the Commissary in Gulf Hammock and into the far corner where paint and hardware were stocked and picking out that tiny can of Chinese Red enamel paint. I slaved over the can so there was not one brush stroke on it. On Christmas morning you would have thought I'd given him a new car the way he fussed over that red can.

I don't know what he finally did with it but it was around for years.

Under the tree for me were guns and holsters and sets of plastic cowboys and Indians. One year, the year I had polio and still managed to pass the second grade, I got a real bicycle. And amazingly Santa found us no matter where we went, once even tracking us down in a little trailer in the desert as we trekked from Florida to California for a brief try at life on the other coast.

But the most important thing I got from all that giving and receiving was the lesson about how good it is to show appreciation for what people do for you not because of the thing they give you or its value but because they cared enough to try to make you happy.

That's what we all did as a family, over and over, year after year, try to make each other happy. And mostly, we did.